In today's data-driven world, tapping and using AI, the best system to save money and time, may make or break a firm.
However, none of the developing technologies has generated as much hype as Artificial Intelligence (AI). Since its inception, it has altered the basic foundation of businesses and made possible procedures that have helped corporations save time and money.
Large tech companies like Google and Netflix have been employing AI to develop human-like features that can anticipate a user's needs. However, not just large companies have started using AI. Startups are also using AI to generate unique solutions for their customers.
Why Businesses Must Go for AI The Best System To Save Money And Time– Reasons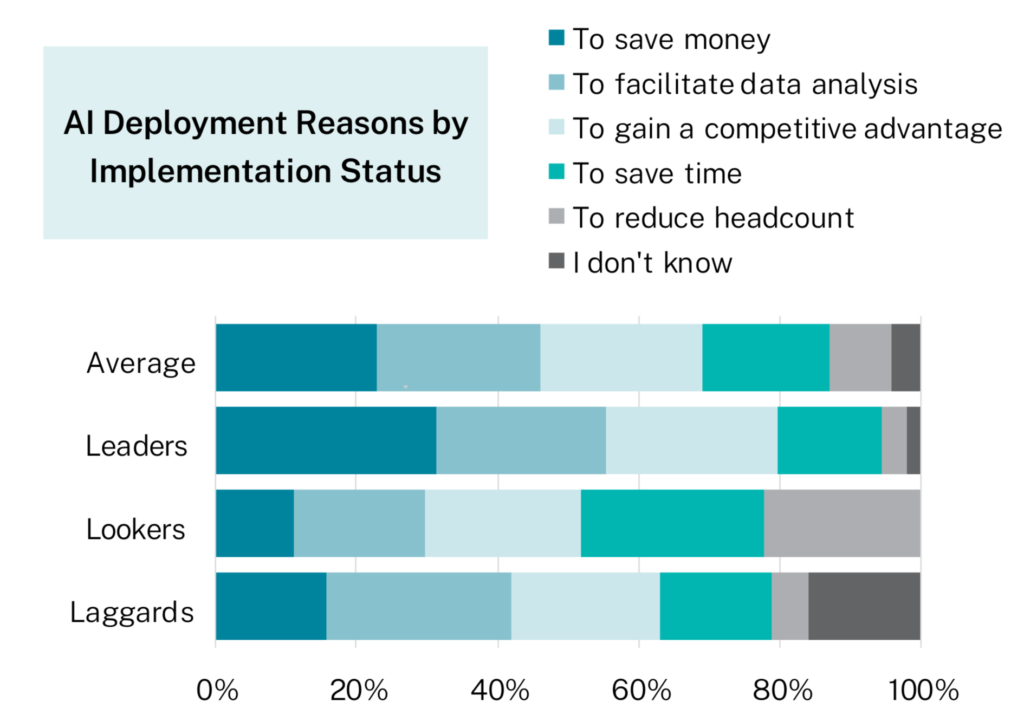 There is no industry that is not using AI, the best system to save money and time. Artificial intelligence is improving the efficiency of the system.
Many organizations use AI systems in an effort to boost profitability, streamline operations, expand their client base, and enhance their products and services.
For maximum advantages, businesses should integrate all smart technologies, including machine learning, natural language processing, and more. Yet, even companies with a limited AI history may benefit greatly.
Here are the five ways to boost the system while saving time and money:
1- AI-Enhanced Decision-Making
54% of C-suite executives think AI can significantly enhance decision-making. In addition to analyzing consumer behavior or market trends, AI may be used to streamline business processes. You'll be able to make better, data-driven business choices as a result.
Also, the system can automatically make decisions based on AI, which helps employees do their jobs. AI can help companies be more productive and predict trends, improve logistics, set prices, and offer personalized promotions.
2- It Will Save You Time
Time is money, and as every company owner knows, there is never enough of it. To what extent, then, can AI help you save time?
Let's put it this way: people are what drives a company, and it's expensive and time-consuming to find and train them. You'd need individuals to contribute to your achievement, which takes time in and of itself.
Unfortunately, small businesses often lack the resources to improve activities like marketing. This is why AI can immensely assist small businesses by automating a tonne of processes, providing vital insights, and reaching out to customers at the right moment with little to no work on your side.
Expert marketers can produce results, but they won't be able to guarantee constant availability or provide insightful data that will help you zero in on the best customers.
And this is only the beginning. The advantages that AI may provide to enterprises vary widely. Because of its user-friendly design, it has the potential to change the way businesses of all sizes, from hospitals to government agencies to e-commerce stores.
3- Reduce Extra Labour Expenses
Even with little AI, many company owners save money and improve their operations.
Many tech giants, including Apple, are using AI, big data, and machine learning to create better smartphones for consumers. There must be some good justification for calling these devices "smartphones," after all. Artificial intelligence (AI) is also being used in marketing by many businesses because of its ability to sift through mountains of data, evaluate it, and forecast user preferences in order to provide the best possible customer experience.
Naturally, every task that can be simplified or automated will reduce labor costs. The more a company's workforce, the more room there is for development.
No business wants its workers to waste time on ineffective tasks, poor coordination, or poor planning. To the extent that any of these can be enhanced, financial savings will result.
The Bottom Line
Technology continues developing AI, which has been around for decades. Numerous firms nowadays are using this technology as a means to advance their operations and boost their bottom lines.
In fact, this is just the beginning. So much can be accomplished with AI in such a short amount of time; the greatest part is that it continues to advance and develop. Artificial intelligence (AI) may help any organization, big or small, save money by increasing productivity, accuracy, and technical capabilities.